IPTV
Infomir MAG 322/323 IPTV
Infomir MAG 322/323 IPTV
---
MAG 322 / 323 is basic IPTV STB from Infomir factory with Linux 3.3 , Chipset BCM 75839.

NOT POSSIBLE TO CONNECT USB WIFI ADAPTER only Ethernet port, For Wifi option need to use MAG 322 W1.
H265 (HEVC) support

The STB INFOMIR MAG 322 / 322w1 working with the HEVC-compressed files. This means the network load will be lower, even when delivering high-quality content.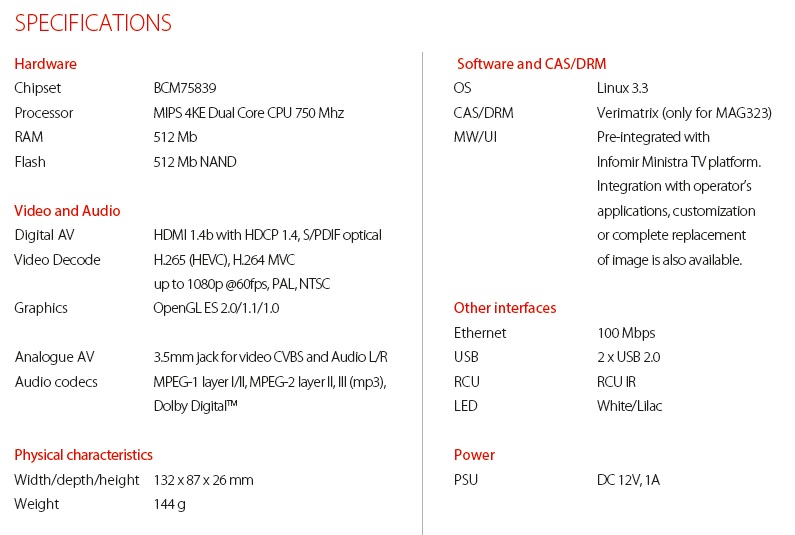 PACKAGE INCLUDING :
RECEIVER
HDMI CABLE
REMOTE CONTROLL
POWER SUPPLY - (UK /EU/ NA)
SHORT MAMUAL (EN)

DVBMarket offering full portfolio od Infomir products, don´t hesitate to contact us.

Production finished in 2019, last cartons available in stock. Official replacement by Infomir - MAG 420
Shipping worldwide in next step of shopping cart.
---
Suitable products