IPTV
Antik SmartTV Box Nano 3 4K
Antik SmartTV Box Nano 3 4K
---
Antik Telecom SMARTTVBox Nano 3 UHD Resolution is the latest version of the popular SmartTVBox with unprecedented picture quality up to UHD / 4K and HDR (High Dynamic Range) support. It allows you to watch digital TV with a rich offer of TV channels over an Internet connection.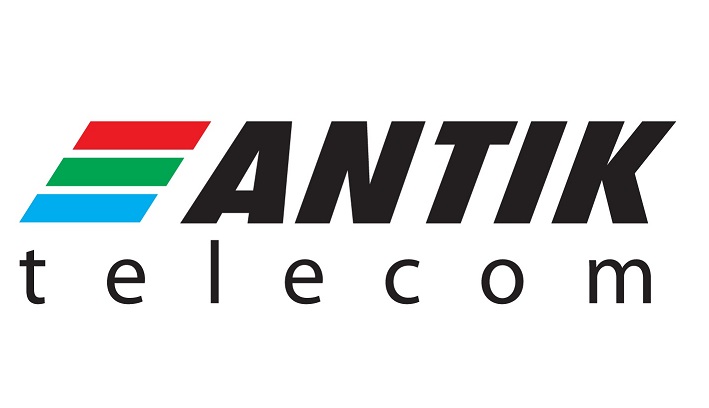 In addition to television, it offers smart features such as TV archive, recording, EPG, YouTube, USB Media player, and more. Antik SmartTVbox Nano3 lets you watch TV without an antenna or PC. Only internet with a steady average rate of 2mbps from any provider is enough and you watch TV as you have been used to, for example, for satellite or cable reception.

The unique feature of the TV Plugin is to add custom video sources and TV channels such as cameras and internet streams to your playlist. A unique opportunity to use Nano3 as a gateway to connect smart home smart home sensors and control home via a TV, smartphone or PC application. Support for Anti-SmartCam IP camera monitoring, including motion alert on the screen while watching TV. Package includes SmartTVBox Nano3, power supply, remote control, DO batteries, HDMI cable. You can also connect the box wirelessly via the network cable. Warning. The service provider does not guarantee steady reception of TV broadcasts in the case of a lack of fast and stable internet connection. For standard definition (SD) programs, Internet speeds are typically 2mbps in average, and an average speed of 5mbps is required to watch high definition (HD) programs. You can verify your Internet speed on some speed meters, for example at http://www.dsl.sk/speedmeter.php !!! Inputs / Outputs HDMI 2.0a Interface TOSLINK digital audio USB 2.0 USB 3.0 RJ45 (Ethernet 10 / 100BaseTX) 3.5 mm jack suitable for SCART or RCA adapter Integrated wifi 802.11n Integrated SmartHome GW, 868MHz Input for external infrared remote receiver Basic parameters Unsurpassed CPU Performance (15000DMIPS) 4-core Cortex A53 Processor Graphics Accelerator Mali-450 1GB DDR4 RAM DDR4 Support DDR4 Supports Up to 4kp60 (UHD) 10-bit HEVC / H.265, 10-bit VP-9 Encode up to 1080p30 (Full HD) H.264, HEVC HDR support - HDR10 and HLG Low standby power HDMI CEC, IR / UHF RC input Other 4K / UHD (2160p, 60 frames per second) video support and crystal clear digital audio Interactive TV - Multicast of OTTTV, Electronic Program Guide, VOD, Mosaic, TV Plug Support Network PVR Segment streaming and caching for OTT delivery even at low network speed In Terminal Wi-Fi Client Internal SmartHome Gateway 868MHz with Z-Wave CPU Support and CPU Memory Hi3798MV200 Quad Core 64bit ARM Cortex A53, up to 2GHz, 15000 DMIPS GPU Multi-Core GPU Mali-450 with Open GL ES2.0 / 1.1, Open VG1.1 DRAM 1 GB DDR4 Flash 512 MB Technical specifications Width x Depth x Height 115 x 115 x 32 (mm) (without packaging) Weight 180 g (without accessories and packaging) 12V / 1A (external power adapter 100-240 V, 50 / 60Hz)

DVBMarket offering full portfolio od Antik Telecom / TVIP products, don´t hesitate to contact us.
---
Suitable products