News
Bitcoin & LTC payments allowed on DVBMarket.com
Bitcoin & LTC payments allowed on DVBMarket.com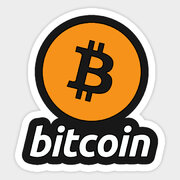 BITCOIN , LITECOIN , CREDIT / DEBIT CARD , PAYPAL + SHIPPING TO MORE THEN 150 Countries.
We would like to kindly inform you that from December 2019 , all our customers are able to buy goods with BTC and LTC payment as well.

This options are added to the payment options in the last step of shopping cart.

Possible payment options : PayPal , Bank Transfer EUR , Bank Transfer USD , Credit Card (VISA , MasterCard , Maestro) , Bitcoin LiteCoin.

Shipping worldwide with next day delivery available for more then 150 countries in EUROPA , AMERICA (N & S) , ASIA , AUSTRALIA and AFRICA AS WELL !