Lemco HDMOD 4 HDMI Modulator BT
---
Bluetooth HDMI Modulator Lemco HDMOD-4 from exclusive distributor, DVBMarket.com.
It is a high quality DVB-T "Home" modulator made in EU. 5 years warranty. Use your phone to easy set it up !

It receives one HDMI signal as input and converts it into one RF DVB-T channel output as well as in HDMI out. The excellent picture (Full HD 1920*1080-30p) and modulation quality (MER~35dB) renders the HDMOD-3B an ideal solution for distributing SD/HD digital signals received from any device with an HDMI output (e.g. a DVD player, STB or camera in a CATV network using the DVB-T technology).

The user has the ability to control the device remotely using a Bluetooth interface by downloading and using the appropriate application from the Android Play store or iOS App store for free. Finally, the HDMOD-3B's small size and metal case provides excellent electromagnetic shielding as well as great temperature dissipation and rigidness.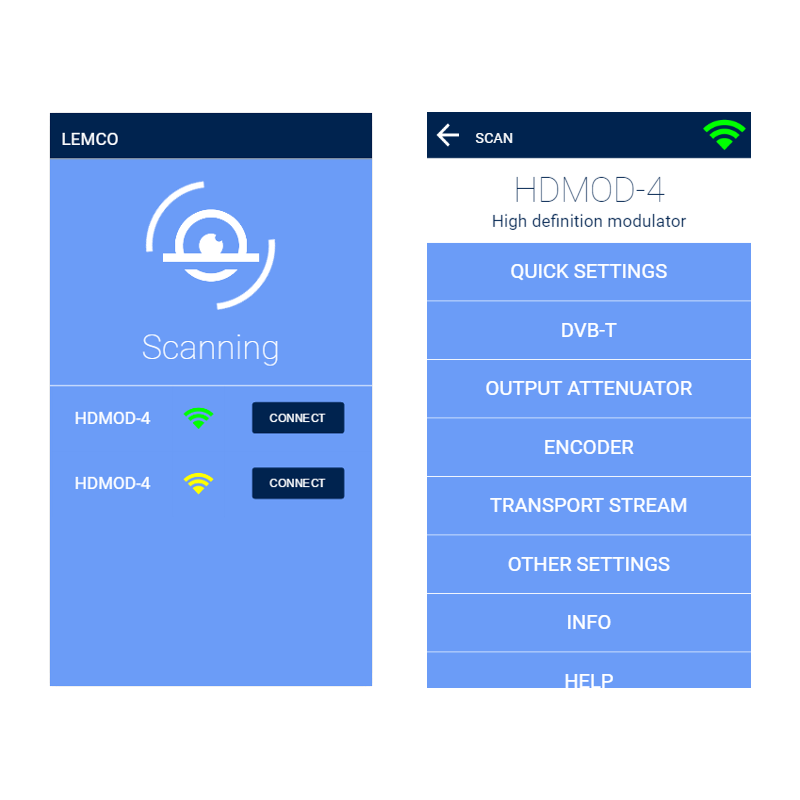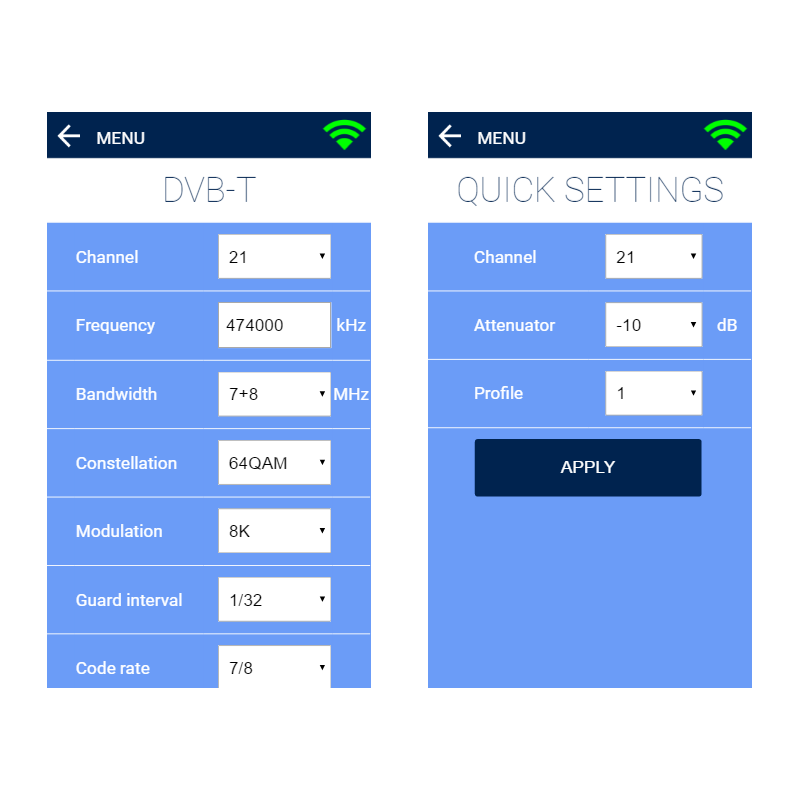 Features
High quality and performance
Very clean RF spectrum
Full HD (1920 x 1080 - 30p) resolution
H.264 compression
MER ~ 35dB
RF output frequencies 170…230 MHz & 470...862MHz
H.264 HD encoder bitrate 1-19Mbps
HDCP support
Very small size
External power supply
Control with smartphone app via Bluetooth v4.0
Does not require Bluetooth pairing
Android v5.1 and above or iOS 9.3 and above
5 year warranty

Shipping worldwide directly in next step of shopping cart. Just choose your country and buy. DVBMarket.com Lemco distributor.
---
Suitable products