IPTV
BuzzTV ARQ-100 V2 Remote Control
BuzzTV ARQ-100 V2 Remote Control
---
Original BuzzTV Remote Control Unit with Keyboard, new model BuzzTV ARQ-100 V2
BuzzTV ARQ-100 IR Remote Control for 3000, 3100, 4000 and 4500 (XRS-4900 included) Series.
Complete with USB Dongle.


Full Qwerty Keyboard
Air-Mouse
USB 2.4 RF Wireless Technology
Universal Remote. Works with Most Televisions.
More Preset BuzzTV Application Buttons
VOD Key
LiveTV Key
Switch Server Key
Rocket Key (Free Ram)
Learning Remote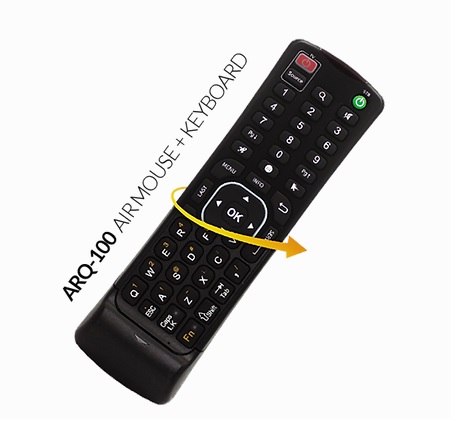 Shipping worldwide, next day delivery. DVBMarket, BuzzTV distributor.
---
Suitable products